8 Ways to Prepare for a Tourism Disaster
Before it Happens
Travel and tourism represents approximately 10% of the world's GDP. If your business or destination serves the travel and tourism industry, you need to be prepared for disruptions to the flow of tourism. Adequate preparation will protect your reputation and your revenue.
Enter your information below to instantly receive a downloadable PDF of guidelines to protect your business. You will also receive a link to download the slides from the April 2015 IWINETC conference presentation "Bringing Visitors Back: Lessons Learned from Natural Disasters".
IWINETC 2015 Presentation
The 2014 Napa earthquake quickly reminded the wine tourism industry that external factors driving travel can quickly change visitors' perception of a destination. Paul Wilke's presentation at the 2015 International Wine Tourism Conference in Reims, France looked at visitor trends that emerged following the Napa quake and lessons learned – particularly in the areas of sustainable tourism, recovery and the impact of natural disasters on wine tourism.
Any good PR firm promises writing, media outreach and streamlined communications. Few actually deliver. At Upright, we take a passionate approach to PR, working only with clients who recognize the value of communications. Where we excel is in making sure our services work in harmony to create a communications platform that is sustainable and builds on momentum. Ways we can work together include:
Strategic PR counsel and strategy
Core message development
Writing corporate product narrative
Media outreach
Comms support around issues management
Crisis communications
Social media engagement
Industry commentary
Speaking platforms
Marketing integration
Event support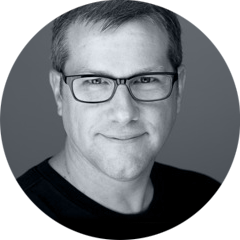 With feet-on-the-ground experience working on both US coasts and in Asia, Paul Wilke specializes in global tourism PR with a focus on telling compelling stories, garnering on-message media coverage and providing sound strategic communications counsel.
Paul's strongest passion is in the area of travel and tourism. Throughout his career, he has specialized in public relations, public affairs and government relations around the economic impact tourism can make on an economy. Paul has worked closely with organizations like the United Nations World Tourism Organization (UNWTO) and Greenearth.travel. From 2008 to 2011, Paul served on President Obama's Travel and Tourism Advisory Board (TTAB) and from 2005 to 2007, Paul was a board member of the Pacific Asia Travel Association (PATA).
Meet Paul Wilke