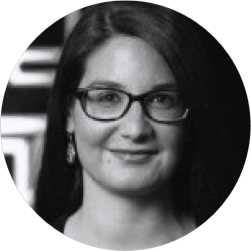 Amanda was born to be a digital content strategist. Since she was 18 years old, she has written articles for countless newspapers, online magazines, and blogs. As soon as Facebook launched in 2004, Amanda had a profile and 400 friends in a week. She lives by Instagram and loves writing about life, love, technology, marketing and law.
She has even been fortunate to travel the world through her career in content strategy – having journeyed all over the U.S. and across Europe. She is currently Head of Content Marketing, Social Media & Digital Products at Informa, a leading global business intelligence, academic publishing, knowledge and events business. Additionally, she has worked as a Freelance Writer for IPWatchdog and Inside Counsel where she covered a wide range of intellectual property, cyber security and legal technology topics.
She earned a B.A. in Communications and Journalism from Central Connecticut State University in 2010.