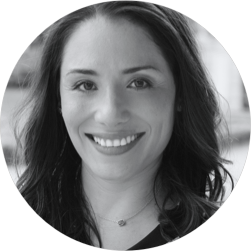 Bringing experience working both in the US and in Europe, Jessica specializes in global PR strategies for high tech companies in mobile, developer, security, legal, and enterprise systems. Her PR specialty is working with international based companies looking to break out in the US market.
Prior to joining Upright as a strategist, Jessica founded Publicity.IM and most recently worked for Access Communication (Acquried by Ketchem Inc.) where she led the company launch of AppCentral, managed Quova/Nuestar, and Polycom's CEO one year anniversary tour.
Before Access, she managed clients in San Francisco for the London-based Mulberry Marketing and Communications including Australian eDiscovery company Nuix who went on to join her at Appear PR.
Prior to moving to the Bay Area in 2009, Jessica spent several years consulting in Europe with media brands at Craven Publishing, a UK trade magazine publisher as well as founding Gomez Salsa dips in Glasgow, Scotland.
Jessica's PR roots began in Hollywood working for the famous Lee Solters of Solters & Digney PR in Beverly Hills, where she worked with celebrity clients Ray Charles and James Brown.
One of Jessica's strongest passions is in the area of social platforms, mobile, and developer technologies. Throughout her career, she has specialized in public relations and looked at technologies that disrupt industries by making them more efficient.