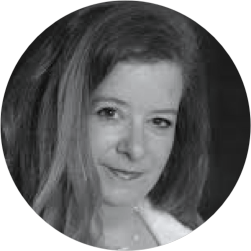 Kimberly Hoctor is a seasoned public relations and marketing professional with over 25 years of experience implementing strategic domestic and international campaigns for startups, Fortune 100, and various government entities. Having worked both in-house and at large public relations agencies, Kimberly's diverse background has enabled her to take her extensive knowledge to develop and implement corporate branding awareness campaigns, media and analyst relations, reputation management and crisis communication programs, community relations, government initiatives, media training, social media, and event planning for all her clients.
With a proven track record in high-profile media placements and as an accomplished company spokesperson, Kimberly has worked with several Fortune 500 companies and government institutions including, but not limited to, Naval Air Systems Command – U.S.Navy, U.S. Department of Commerce, European Union, the cities of Norfolk, Virginia Beach, and Hampton, Microsoft, Dell, RealNetworks, HP, SGI, Sony, AT&T, Nokia, Allstate, Bausch & Lomb, Red Robin, Heineken, and several non-profits.
Kimberly studied Marketing and International Business at Washington State University and attended Cambridge University in England to study European Economics and International Relations.