We help companies tell compelling stories to
the right (and often new) audience.
You'll hear this from us quite a bit: Public relations is about more than just issuing a press release. The best results are achieved through strong relationships, solid counsel and the right strategy and tactics. When PR is working well, it's a well orchestrated dance routine. With solid messaging for every audience, telling the story to the right journalists and managing all internal and external communications channels, your company is in a solid position to tell it's story in a ways that's meaningful and impactful. That's why we're here for you. We provide you with PR support delivers sound counsel, precise wordsmithing and a dogged journalistic approach to finding positioning that resonates.
The Upright Approach

Great PR
Our solid strategies mean the difference between good PR and great PR.
The Upright Approach

Compelling Stories
We ensure you're telling a compelling story about your business.
The Upright Approach
Far More
We believe that public relations is far more than issuing a press release.
The Upright Approach

Building Momentum
We find opportunities between the launches and the announcements that build momentum.
The Upright Approach

Sustainable Results
We know communications is not a switch you turn on: Results aren't immediate and our focus is on sustainable results.
The Upright Approach

The Quiet Period
We guarantee your IPO "quiet period" will not be a silent period.
The Upright Approach

Building a Foundation
We build a foundation around key milestones so your story is constantly being told.
The Upright Approach

Quality, Not Quantity
We measure media coverage by quality, not quantity.
The Upright Approach

Effective Communications
We believe effective communications provide solutions to business issues.
When effective, public relations is the Rosetta Stone between companies who have a compelling story to tell and the journalists looking for amazing stories. At Upright, we have been on both sides of this relationship and understand the frustrations both feel and strive to reduce those pressure points.

B2B Technology & Innovation
Whether your company is just spreading its wings or if your PR needs are changing due to market conditions, you need the right communications and messaging infrastructure in place to drive media coverage, buzz and business.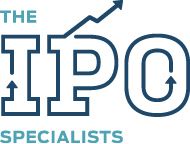 IPOs & Major Capital Funding
Companies are finding innovative ways to fund their ventures. Part of the funding process is making sure stakeholders, potential investors and customers know that your company is strong and committed to long term growth. Another part is ensuring you make the most of your funding announcement. If your company is going public, you need a solid communications strategy leading up to, and going beyond the IPO.

It takes a delicate balance to promote both your venture capital firm and your portfolio companies. If your portfolio companies are benefiting from your strategic wisdom, your voice and their voices should resonate as visionary.
Any good PR firm promises writing, media outreach and streamlined communications. Few actually deliver. At Upright, we take a passionate approach to PR, working only with clients who recognize the value of communications. Where we excel is in making sure our services work in harmony to create a communications platform that is sustainable and builds on momentum. Our services include:
Strategic PR counsel
Core message development
Writing corporate product narrative
Media outreach
Comms support around issues management
Crisis communications
Social media engagement
Product announcements
Funding announcements
Industry commentary
Marketing integration
Event support
Strategic PR counsel
Core message development
Writing corporate product narrative
Media outreach
Comms support around issues management
Crisis communications
Social media engagement
Product announcements
Funding announcements
Industry commentary
Marketing integration
Event support
Media training
Video Production