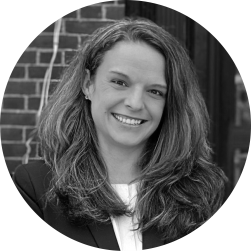 Melissa Skabich
Senior PR Strategist
Melissa's experience spans multiple industries and includes the evolution into the digital and social media space, creating her well-rounded and adaptable approach to communications. A storyteller at heart, love of writing is what got her into this business, and the thrill of getting media coverage for her clients is what's kept her in PR for more than two decades.
Having created and executed communications campaigns at agencies both large and small for some of the world's best-known brands, Melissa brings big thinking to the table. Her diverse background includes financial services, energy, healthcare, food and beverage, diet/fitness, beauty/personal care, nonprofit, toys/juvenile products and retail. She has served as a company spokesperson for several clients, and has extensive crisis communications experience.
Melissa lives in Cedar Grove, New Jersey with her husband, four children and French Bulldog. She attended Villanova University and graduated with a degree in English.